WordPress.com vs. self-hosted WordPress: pros and cons
Comparison between WordPress.com and its self-hosted version WordPress.org.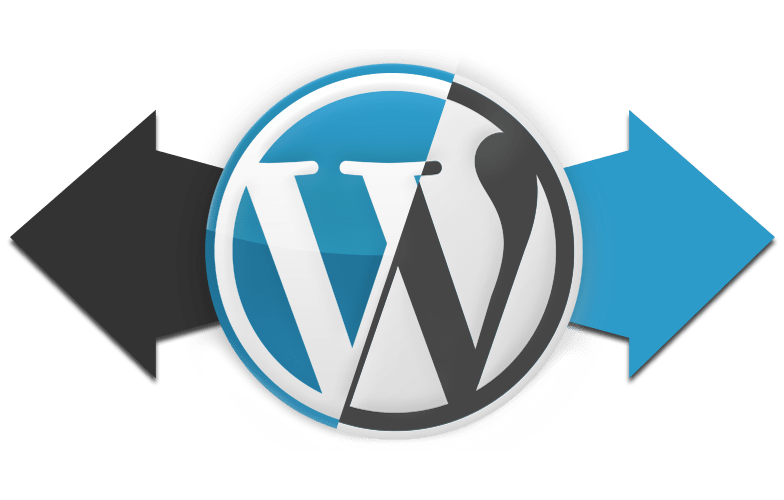 In the blog relaunch article I mentioned that some time ago I considered migrating this site, that used to be on self-hosted WordPress (also known as WordPress.org), to its commercial version WordPress.com; curious situation since the usual thing is to do the opposite. I was there for almost three months, and although in the end I ended up returning to WordPress.org, it helped me to know the platform first-hand. Below I share a comparison of the pros and cons of WordPress.com vs WordPress.org.
Pros
Zero maintenance

The main advantage of WordPress.com, and the main reason why I considered it. At WordPress.com you don't have to take care of any maintenance because Automattic does everything. No logging into the dashboard one day and finding a bunch of updates to install, no need to keep a copy locally to do tests or risk making them live and breaking everything, nothing about finding out that the resource usage is mysteriously rising and you need to do sorcery to reduce it or the hosting company will suspend the service, nothing that a malware got infiltrated through an outdated plugin and now the blog is filled with spam and you have to clean the database because you had no backup, nothing of connection errors to the database, or fighting against those who hotlink your images… nothing at all, just write and leave the technical shenanigans to Automattic.

It's free

Alright, technically WordPress.org is also free, but to install it you need a server and that does cost; unless you risk setting it up on a free hosting, which It would be as silly as refusing to pay for brick and building your house out of cardboard. In WordPress.com you have the basics to publish without paying a cent.

Reliable, powerful, and secure servers

No matter which server you buy to host WordPress.org, you'll surely never find one with the quality of Automattic's servers. In WordPress.com you have 100% uptime, something in itself quite difficult to achieve. You can receive huge traffic, including DDoS attacks, without worrying about caching plugins, balancing load, CDNs, blocking IPs… and your blog will always be smooth like silk, without even the most minimum delay.

Nor do you worry about implementing dozens of security measures to prevent you from getting hacked (setting permissions correctly, protection via .htaccess, updates, security plugins, changing database prefix, backups…) because Automattic is the one who takes care of all of that; all you have to do is to take the usual measures for any site (a long and complicated password, not to access the panel from insecure connections…). You even have integrated and ready-to-use 2-step verification at any time, as well as SSL connection throughout the administration area.

You have some advanced features without the need for plugins

At WordPress.com you can do many things for which in WordPress.org you need to resort to a plugin, such as the aforementioned two-step verification, sitemaps, contact forms, spam blocking, shortcodes to insert videos and audio, buttons to share on social networks, statistics, subscriptions…

You receive the updates before the self-hosted WordPress

Automattic always releases updates and new features first for WordPress.com and later for WordPress.org (such as the new dashboard), and the best thing is that, again, you don't have to worry about doing anything to get them, since they're the ones in charge of testing them, verifying that everything is going well, and implementing them. You can even spend months without entering your blog and whenever you return you'll find everything updated and working as it should. Any news about attacks on WordPress, such as that which recently made headlines, you can calmly look at with a Yao Ming face as it doesn't concern you; opposite situation if you have WordPress on your own server, in which case you have to get to work immediately.
Cons
Very limited

Saying that WordPress.com is limited is an understatement, because it's actually VERY limited. It's incredible that a company that develops open source software can be so restrictive. It's true that you have some advanced functions without installing plugins, but on the other hand, there are many things that you can't do in any way.

You cannot put AdSense or Analytics (the latter only if you use Cloudflare and have your own domain), you can't insert videos that are not from sites approved by them (although they have the main ones), no iframes, no Flash objects of any kind, no JavaScript, no Feedburner MyBrand…

In my particular case, the most frustrating thing was not being able to insert practically any code, nor even by using [code] [/ code] tags to try and convert it to plain text, so many posts where I shared tricks were left broken and I was forced to resort to some external Pastebin-style service.

Nor can you modify the permalinks, access the database, the .htaccess or the robots.txt, install plugins, and not even install your own theme or modify existing ones, not even one CSS line. A huge list of things that can be done on WordPress.org, on WordPress.com they just can't. There are some of these that can be done, but let's move on to the next point…

Pay, pay, pay

WordPress.com may be free, but only for some things. If you want to extend it a little more beyond the limitations, you have to pay. Do you want to use your own domain? $13 (even if you already have it purchased, you have to pay that extra charge so they let you use it). Do you want to modify the CSS of your theme ? $30. Videos other than the services approved? $60.

For many things you want to do, you have to open your wallet. We might think that it's understandable since they somehow have to support themselves financially; but for example, on Blogger and Tumblr you have all that and much more flexibility at no extra cost, and in many of its limitations WordPress.com got out of hand. The one with the codes and the one with the videos screwed me over.

The available themes couldn't be uglier

When I decided to restore my blog I came to the conclusion that the theme to choose would have to be of responsive design (of those that fit the width of the screen, regardless of whether it's a PC, tablet, phone, etc). Although WordPress.com has a wide variety of designs to choose from, there are currently only 55 free responsive themes, and most are worth what they cost; that is, they aren't worth a cent.

Since in WordPress.com you can't upload your own theme, if you don't like the free ones, you have no option but buying a Premium one, of which there are quite a few very beautiful but at somewhat exorbitant prices. And if you don't like something about the chosen theme, you'll have to stand it because they can't be modified (again, unless you pay).

You're at the mercy of the whims of Automattic

Leaving all the maintenance work to a business has its downsides. It may save you a lot of time and effort, but if you dislike any of its decisions, there's nothing you can do to solve it, because they have all the control of the blog and not you.

For example, one detail from WordPress.com that bothered me while testing it was that if a visitor leaves a comment and in the email field they enter one that is registered in Gravatar, the system detects it and forces them to log in to be able to send the comment. Surely it's a security measure to avoid impersonation, but from my point of view it's a burden having to log in just to leave a comment, and as Automattic didn't leave the option to disable this behavior anywhere, and it's also not possible to install an alternative system like Disqus, there was just nothing I could do.

On WordPress.org, if you don't like something, there's almost certainly a plugin or function that solves it. On WordPress.com you just have to swallow it.

Migration issues

Once I concluded that WordPress.com was not for me and started the migration back to WordPress.org, I ran into a new problem: WordPress.com only includes the option to export the posts and comments as an XML file, but not the images, and with no FTP access to the blog directories, there was no way to download them all at once. The official WordPress.org plugin to migrate from WordPress.com supposedly has the function of downloading the images, but even though I tried several times I didn't get it to work and I had to manually download and re-insert all images, including selecting again the featured images for each post.

Therefore, if you opt for this platform, you should be aware that if you get tired of it it won't be easy for you to get out.
Conclusions
Each platform has its pros and cons, and the option to choose will depend a lot on the type of user you're and the use that you intend to give the blog. If you're a user without much technical knowledge and/or who's only interested in writing and not worrying about the maintenance of the blog, and you don't care about the limitations or you are willing to pay to sort them out, your option is WordPress.com. On the other hand, if you're a user that likes to have absolute control over your site, customize every part of it, and are willing to invest some work and time to maintain it and solve issues that may arise, the best option for you is WordPress.org.
You could also combine both: many webmasters have their sites on self-hosted platforms, and their personal or news blogs on commercial platforms such as Tumblr, Blogger, or WordPress.com. This way they can focus all their attention on their sites, and use the commercial platforms to inform when the former are down, in maintenance, or running into some issues; taking advantage of the 0 maintenance, 100% uptime, and security of the latter.